Diet and exercise can help you feel your best, but what can you do when they don't help you look your best? Despite all the benefits of a healthy lifestyle, sometimes our excess body fat can't be eliminated with workouts or diets. If you are frustrated by areas of fat that won't budge, liposuction may be the solution you're looking for. Little Rock and Fayetteville Liposuction Specialist Dr. Melanie Prince can remove excess fat and provide expert body contouring to help you look as good as you feel.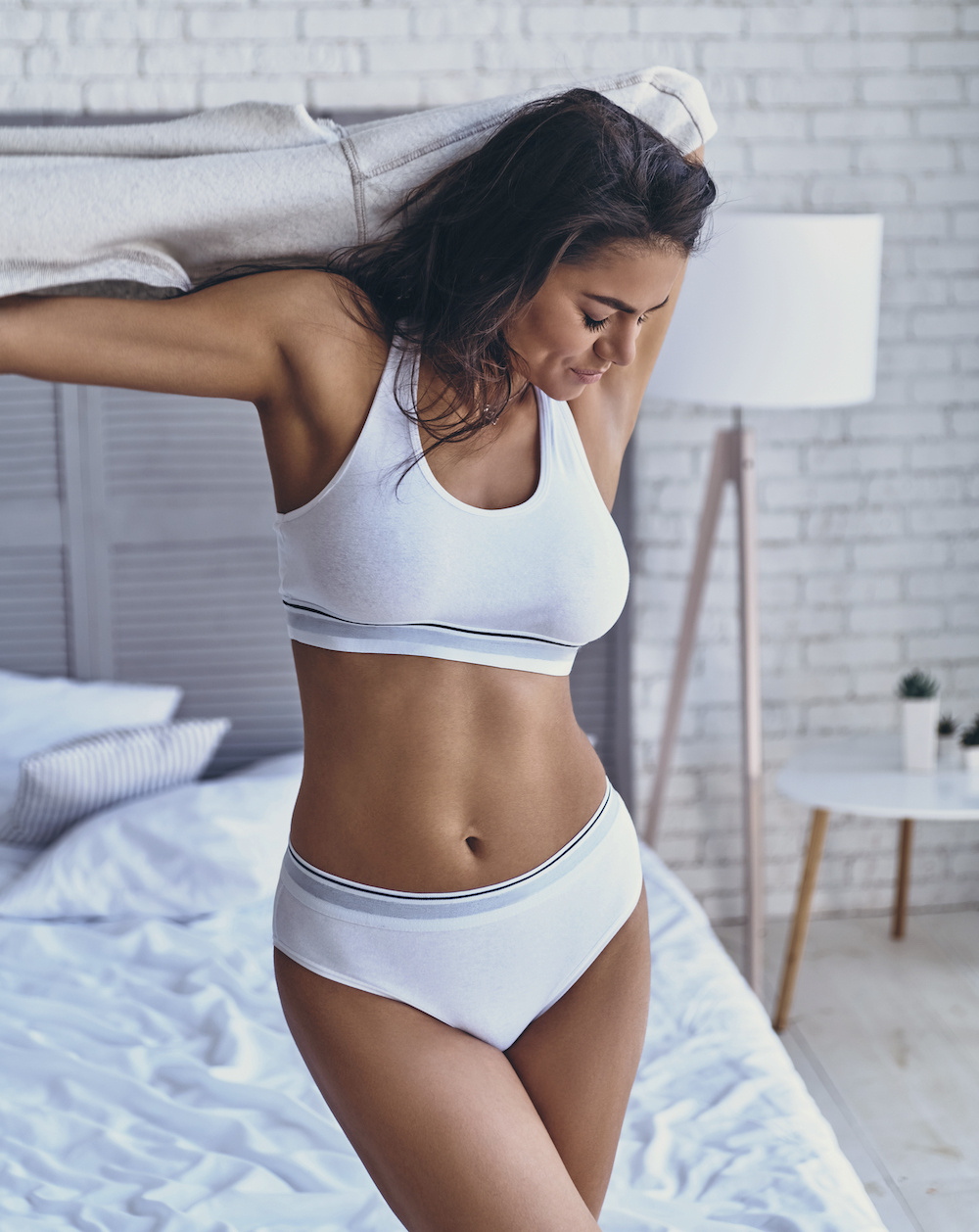 WHAT IS LIPOSUCTION?
There is a sneaky myth that liposuction is a quick and easy weight loss fix, but that is not the case! Liposuction, also referred to as lipoplasty, is a surgical procedure with many benefits, but it is not a treatment for obesity. The best candidates are at a stable, healthy weight, but have areas of fat that don't respond to diet or exercise. If you struggle with weight loss or are prone to yo-yo dieting, then lipo may not be right for you. If you have loose skin from pregnancy or weight loss, then a tummy tuck may be a better choice for you. Dr. Prince specializes in a range of body contouring procedures including mommy makeovers, which are customized to combine fat removal procedures like liposuction with tummy tuck surgery, breast surgeries, and more.
AREAS THAT CAN BE TREATED WITH LIPOSUCTION
Liposuction surgery can be performed on many areas of the body, including:
Abdomen
Waist
Upper Arms
Inner and Outer Thighs
Buttocks
Hips
Bra Line
Breasts (breast reduction to treat gynecomastia)
Back
Chin
"Love Handles"
CANDIDATES FOR LIPOSUCTION
If you would like to eliminate bulges or specific areas of fat that don't respond to diet and exercise, then liposuction may be right for you. Good candidates are adults who are in general good health and at a stable, healthy body weight with good skin elasticity. If you're looking to treat excess skin and tighten the abdominal muscles in addition to removing large volumes of fat, an abdominoplasty may be a good option to consider.  
HOW DOES LIPOSUCTION WORK?
The first step is to schedule a consultation appointment at our Little Rock office. During your consultation, Dr. Prince will discuss your health and medical history and listen to your concerns and aesthetic goals in order to determine if you are a candidate for liposuction. She will also answer any questions you have and make sure that you are comfortable with your proposed treatment plan.
Liposuction is an outpatient procedure performed under general anesthesia. Dr. Prince will begin by making several very small incisions around your target areas. She will then insert a cannula, which is a thin, hollow tube, to remove excess fat. Dr. Prince uses power-assisted liposuction (PAL), which is an advanced method that breaks up fat deposits and ensures that she is able to remove the desired amount of fat with precise contouring. If you are undergoing a simultaneous cosmetic procedure that includes fat transfer such as fat transfer to breasts, your fat will be specially treated before being injected into the transfer site.

Dr. Prince and her staff – Kelsey and KeLee specifically – are the absolute best. Great office- they've got scheduled appointments down to a science and everyone is incredibly responsive for both pre and post surgical care. Dr. Prince is an outstanding surgeon!

Robin
Liposuction Recovery
Your liposuction recovery can vary depending on the size and location of the treated areas. You can expect to experience some pain, discomfort, and bruising in the days after the procedure and can plan to meet with Dr. Prince roughly one week after surgery for a follow-up appointment. You will need to wear a special compression garment for up to six weeks after treatment, which will minimize swelling and allow your skin to heal. Dr. Prince will give you detailed post-op guidelines, which will include 3 to 4 weeks of activity restriction. It is important to follow all instructions for optimal healing and results.
Liposuction Results
Dr. Prince will customize your liposuction treatment to deliver beautiful results that meet your goals. It can take several weeks for swelling to subside, at which point you will be able to notice a significant difference, but it can take several months until you are fully healed and can appreciate the complete effect of your results.
WHY CHOOSE DR. PRINCE FOR LIPOSUCTION IN LITTLE ROCK?
Patients feel comfortable with Dr. Prince because of her warm, open personality and they trust her because of her extensive experience and proven surgical skills. She will take the time to understand your goals and she will use advanced techniques and an artistic sensibility to deliver superior results. Dr. Prince is board-certified by the American Board of Plastic Surgery, a distinction that demonstrates her specialized training and her commitment to upholding the highest standards of patient safety.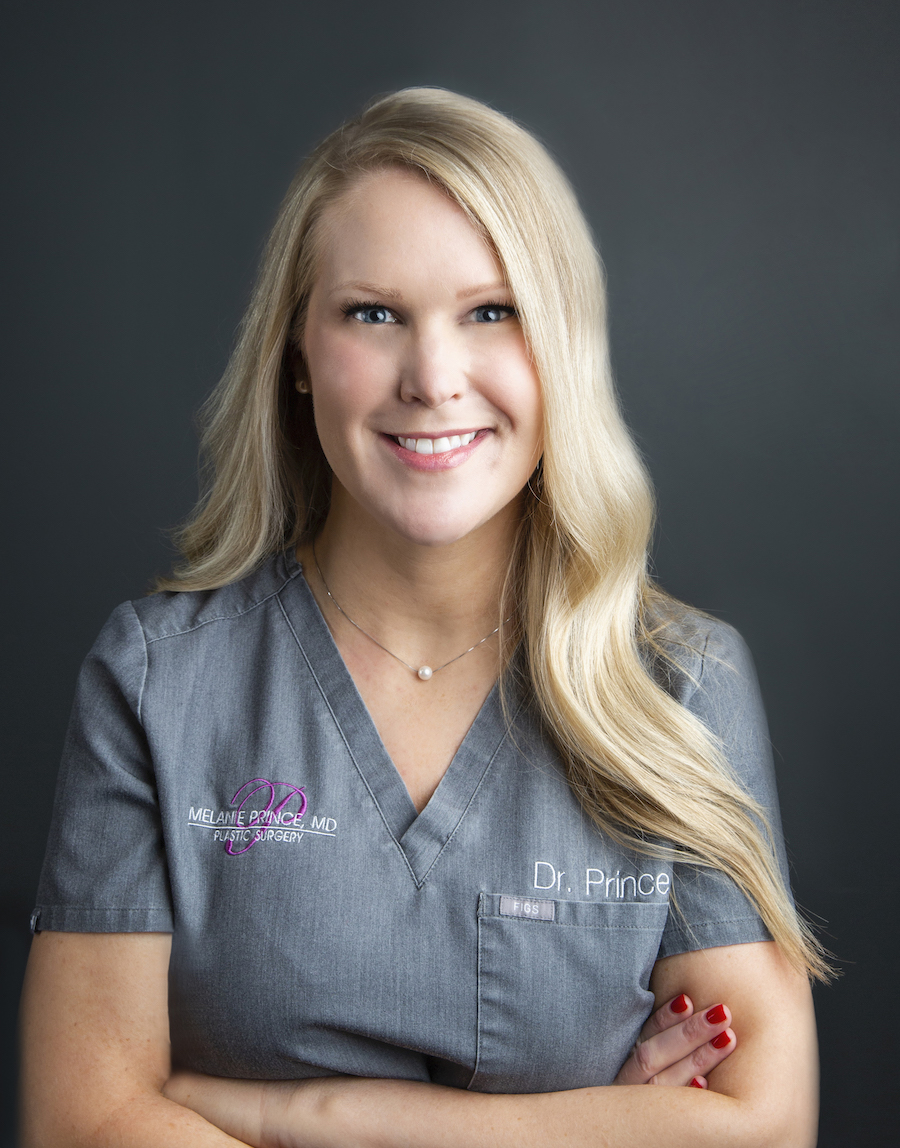 Frequently Asked Questions About Liposuction
WILL THE FAT THAT IS REMOVED DURING LIPOSUCTION COME BACK?

Liposuction permanently removes fat cells and if you maintain a healthy lifestyle and a steady weight, your results will be permanent. Patients who have small fluctuations in weight after liposuction generally find that they maintain good proportions because of the body contouring provided by liposuction.

CAN I GET LIPOSUCTION IN MULTIPLE AREAS?

Yes, many patients choose to get multiple areas treated at once.

WHAT ARE THE RISKS OF LIPOSUCTION?

All surgical procedures carry some risk of side effects or complications. Risks of liposuction include fluid accumulation, blood loss, clots, embolism, changes in sensation, contour irregularities like dimpling, and infection. Dr. Prince is focused on your safety and will explain all possible risks during your consultation appointment.

WILL I HAVE SCARS FROM LIPOSUCTION?

The incisions made for liposuction are very small (approximately 3mm) and Dr. Prince will place them strategically to be easily hidden. Patients have compared the size of the scars to bug bites.

DO MEN GET LIPOSUCTION?

Yes! Almost 30,000 American men got liposuction last year, making it the 3rd most popular cosmetic surgery among males. Liposuction on the chest, stomach, or love handles can help men achieve a leaner, more chiseled physique.

CAN LIPOSUCTION TREAT CELLULITE?

No, liposuction does not effectively treat cellulite.
Contact Prince Plastic Surgery
Are you ready to start loving the way you look? Schedule a consultation appointment to learn more about liposuction and see how Dr. Prince can help you look and feel your best.
Dr. Melanie Prince has either authored or reviewed and approved this content.