The tear trough refers to the crease that runs under the lower eyelid and above the upper cheek. Age or genetics can cause this trough to deepen, casting a shadow beneath your eyes. For some, this may result in a fatigued or prematurely aged appearance. Tear trough fillers are a safe and effective way to treat under eye hollows or dark circles by adding volume to this area, restoring a refreshed and more youthful look.1
Revive Your Eyes at our Little Rock Office
The non-surgical facial rejuvenation specialists at Prince Plastic Surgery are highly experienced in using dermal fillers in the tear trough area to achieve under eye skin that looks tighter, smoother, and brighter.
Benefits of Tear Trough Filler
There are a variety of benefits to tear trough filler, including:
Fills under eye hollows
Reduces dark circles
Improves skin texture and tone under the eyes
Minimizes bags under the eyes
Tightens under eye skin
Refreshes the appearance of the eyes
Minimally-invasive with no downtime required
Long lasting results
What is Tear Trough Filler?
The filler most commonly used is typically composed of hyaluronic acid (HA), a gel-like synthetic substance that mimics the HA naturally found in the body. When an HA filler is injected into the tear trough, it plumps the skin and reduces the depth of the tear trough, minimizing dark circles and improving skin pigmentation issues.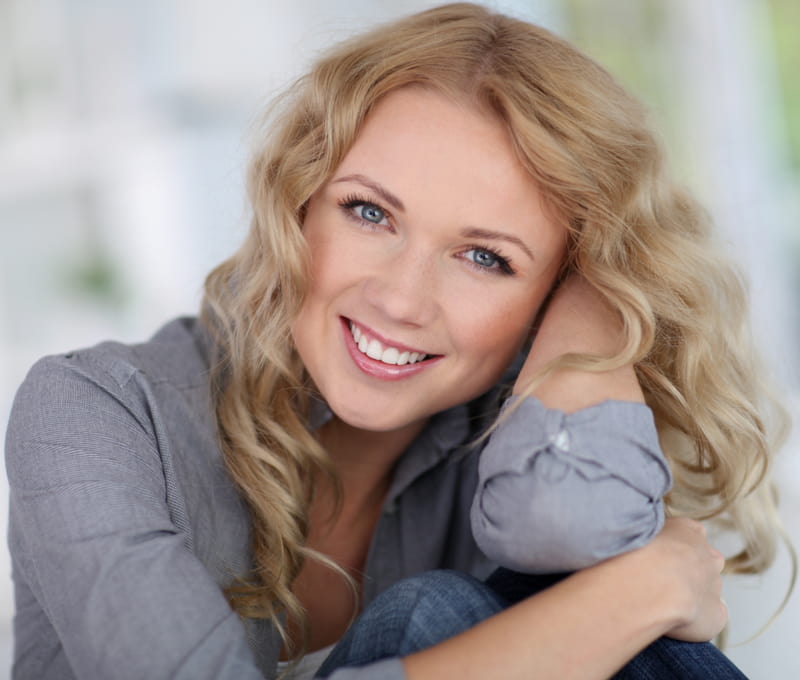 How Does Tear Trough Filler Work?
Tear trough filler is a minimally invasive, non-surgical cosmetic treatment that involves injecting a dermal filler below the eyes to add volume to the tear trough depression. HA fillers stimulate collagen production and add fullness to sagging skin under the eyes.
What to Expect During Your Tear Trough Treatment
During your tear trough treatment, your provider will review your treatment plan before applying numbing cream and swabbing the area with alcohol. Then the filler will be injected into the tear trough with well-dispersed tiny amounts of HA filler to achieve the desired effect.

Dr. Prince's expertise always ensures that my Botox and lip filler look
natural, making me look refreshed, like I just returned from a week at
the beach. There is nobody else in central AR that I would trust to put
a needle in my face, and her bedside manner is always friendly and professional.

Angie
Recovery After Tear Trough Filler
There is no recovery required following a tear trough filler treatment and there are few side effects. The most common is mild swelling at or around the injection site. Some patients may develop lumps or bruises, however these will gradually subside over a few days. Final results are visible roughly one week after tear trough filler treatment.
Frequently Asked Questions About Tear Trough Filler
How much does Tear Trough Filler cost?

Tear trough filler treatment has an average cost of $600, and depends on how much product is used to achieve your desired results.

How long will my results last?

Tear trough filler is long lasting, but temporary. Results last approximately one year.

Do I need to do anything to prepare for Tear Trough Treatment?

When preparing for tear trough filler treatment, it's important to stay away from blood thinning medications and supplements and to avoid alcohol for 24 hours before your appointment.

Are there any side effects associated with Tear Trough Filler?

There can be mild side effects associated with tear trough filler treatment and they include swelling, bruising, pain, infection, and allergic reactions.2

Who is a good candidate for Tear Trough Filler?

Candidates for tear trough filler include men and women who have concerns with darkening or hollowing under the eye area.
Contact Prince Plastic Surgery for Tear Trough Filler in Little Rock, Arkansas
If you are interested in learning more about tear trough filler treatment, please contact us today to schedule your personal consultation.
Dr. Melanie Prince has either authored or reviewed and approved this content.