If one of your breasts is larger than the other, you're not alone — many women notice a slight difference in the size or shape of their breasts. Asymmetry refers to the difference between two things, and a small amount of breast asymmetry is normal. However, a drastic difference in the size of your breasts or abnormal breast growth can cause emotional distress, affect your confidence, and create difficulty finding clothing.
Breast asymmetry may also indicate an underlying condition. Breast asymmetries or abnormalities can be due to a congenital defect such as Poland Syndrome or a condition called Tuberous Breasts. Women with breast asymmetry or irregular breast growth can benefit from treatment with an experienced breast surgeon. Little Rock Breast Surgery Specialist Dr. Melanie Prince is a Board Certified Plastic Surgeon experienced in correcting a range of breast asymmetries and abnormalities. She offers comprehensive and compassionate care and is dedicated to delivering natural-looking results.
What Are Breast Asymmetries?
Simply put, breast asymmetry occurs when one breast is a different size than the other. Sometimes there is no reason or underlying condition responsible for the asymmetry, and plastic surgery such as breast augmentation or breast reduction can provide an aesthetic solution. 
If you have a health condition that causes breast asymmetry or abnormal breast growth, your surgical needs may be complex and require different techniques. It is important to find a surgeon who is experienced in treating conditions that cause breast asymmetry.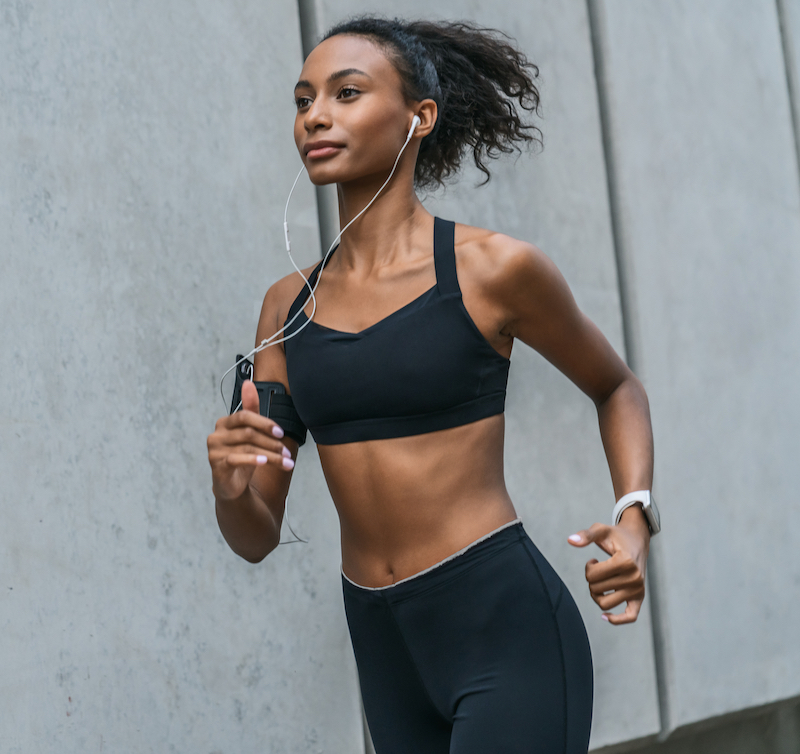 Conditions That Cause Breast Asymmetry
Poland Syndrome
Poland syndrome is a sporadic congenital condition, meaning it is something that people are born with and it is not hereditary. Doctors are not sure what causes Poland syndrome, which can affect males and females. Poland syndrome is characterized by underdevelopment on one side of the chest. Mild cases may go unnoticed, but severe cases of Poland syndrome can cause missing ribs, lack of chest muscle, complete absence of breast tissue, and an underdeveloped or missing nipple.1
Pectus Excavatum
Pectus Excavatum, also called PEX, is a malformation of the chest wall in which the sternum caves inward. PEX affects more males than females and severe cases can cause respiratory distress and heart issues; severe PEX often requires orthopedic surgery in adolescence.2 Women with PEX may seek cosmetic surgery to address breast asymmetry.
Tuberous Breast Malformation
Tuberous breast malformation, also called tubular breast deformity or TBD, is a condition in which the breasts grow conically rather than round in shape. Other characteristics include asymmetry, sagging, large nipples, and the lack or misplacement of an inframammary fold so that there is no "underboob" area. Medical researchers are unsure how common TBD is, but one study estimates that up to 50% of women who seek breast augmentation have some degree of this condition.3

Dr. Prince and her staff are wonderful. My whole experience was perfect
from beginning till end. I will always go back to Dr. Prince for any future
procedures. I had breast augmentation done because my breasts were 2
different sizes and the results are beautiful!!

Anonymous
Surgery for Breast Asymmetry
Surgery for breast asymmetry at Prince Plastic Surgery is a highly personalized procedure. Your custom treatment plan will depend on a number of factors, including underlying causes of asymmetry, previous treatments, the severity of asymmetry, and your personal goals.
In some cases, Dr. Prince will recommend breast reduction surgery for the larger breast. Reducing the larger breast, rather than adding an implant to the smaller breast, can be better for the longevity of your results and provide a very natural look. Mastopexy may also be recommended to give symmetry and lift to the breasts.
For severe asymmetry due to congenital conditions such as PEX or TBD, several surgeries may be needed. Breast implants will typically be used in these cases, but Dr. Prince may need to first place a tissue expander in order to make space for the implant. Fat grafting procedures can also be used for more natural-looking results.
Breast Asymmetry Surgery Recovery
Dr. Prince will give you detailed aftercare instructions and schedule follow-up appointments after your surgery. In general, you can expect to be restricted from any exercise, strenuous activity and certain movements for four weeks after surgery. You will need to wear a front-close sports bra day and night for four weeks. You may experience some swelling, bruising, or discomfort which can be managed with medication.
Frequently Asked Questions About Breast Asymmetry Correction
Will insurance cover surgery for breast asymmetry?

Dr. Prince is not taking on any cases with insurance currently. For more financial solutions, please navigate to our financing page.

Can teenagers have surgery to correct breast asymmetry?

Breast deformities can cause significant emotional stress for young women and in some cases, surgery may be performed for patients as young as 14. It is important to understand that young patients may need additional surgery later, when development is complete.

What are the risks of breast surgery?

All surgical procedures carry some risk. Risks of reconstructive plastic surgery include bleeding, infection, poor wound healing, and anesthesia risks.4 Dr. Prince always prioritizes patient safety and does everything in her power to ensure good outcomes for her patients.

Am I a candidate for breast asymmetry correction surgery?

If you are bothered by a size difference between your breasts, you may be a candidate for surgery. The best way to determine if surgery is right for you is to schedule a consultation appointment with Dr. Prince at her Little Rock office.
Contact Dr. Melanie Prince for Treatment of Breast Asymmetry in Little Rock
Dr. Prince is honored to help her patients improve their lives by empowering them to feel more confident and comfortable in their bodies. If you are bothered by breast asymmetry, or you have been looking for a surgeon who is experienced in plastic surgery for breast abnormalities, contact us today.
Dr. Melanie Prince has either authored or reviewed and approved this content.