Do you ever catch a glance of yourself in the mirror when you're getting dressed and wonder how your body changed so much? Having children can be incredibly fulfilling, but many patients become frustrated by the physical changes that pregnancy, breastfeeding, and aging can have on a woman's body. Board-certified plastic surgeon, Dr. Melanie Prince is Little Rock's and Fayetteville's Mommy Makeover Specialist and is proud to offer personalized treatment plans to help you look and feel as good (or better!) than you did before childbirth and aging left their mark.
What is a Mommy Makeover?
A Mommy Makeover is typically an outpatient cosmetic procedure performed under general anesthesia. Mommy Makeover patients receive a custom body contouring treatment plan with a combination of plastic surgery procedures performed at the same time to help achieve a more toned, contoured, youthful version of themselves.1

Your Mommy Makeover is fully customized to meet your needs and surgical plans often include a tummy tuck, breast surgery such as breast implants or breast lift, and liposuction.2 Women come to Dr. Prince when diet and exercise can't fix loose skin or stretch marks on their stomachs, stubborn fat on their love handles, deflated breasts, and other cosmetic concerns that challenge their self-confidence. A Mommy Makeover can be whatever you want it to be, and it is your chance to finally take care of YOU.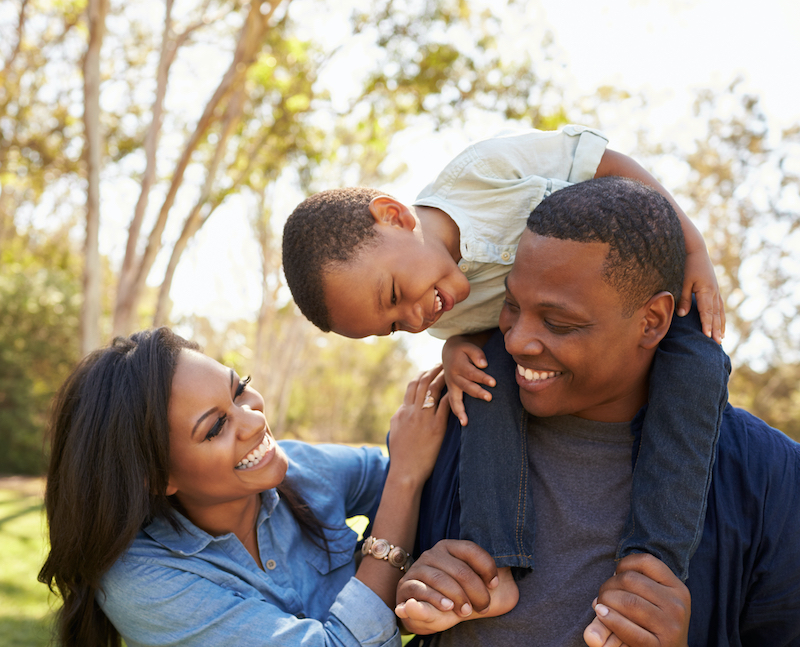 Midlife Makeover
Makeovers aren't just for moms! If you haven't been through childbirth, growing older can create many similar issues, such as stubborn lower body fat or drooping breasts. Women who have had a successful weight loss journey can also often benefit from a comprehensive makeover to address the excess skin and sagging that can happen after losing a large amount of weight. Dr. Prince enjoys working with women of all backgrounds and ages to help them look their best.  
Procedure Options for a Customized Mommy Makeover
Dr. Prince will discuss your goals and assess your needs so that together you can develop a Mommy Makeover treatment plan that is personalized to include the surgical procedures to achieve your unique goals. Cosmetic surgery treatment options for Mommy Makeover include:
Tummy Tuck
Body contouring procedures such as tummy tuck surgery are often the foundation of a Mommy Makeover plan. Also known as abdominoplasty, this procedure can eliminate excess fat and correct stretched, sagging skin on the stomach. Dr. Prince will also repair diastasis recti, which is the separation of abdominal muscles that often occurs after pregnancy and causes bulging of the abdominal wall. 
Breast Augmentation
Fluctuating size during pregnancy, along with breastfeeding, can leave breasts smaller, flatter, or less perky. Breast Augmentation surgery can restore lost breast volume to give you full breasts that look great in your favorite pre-pregnancy tops. 
Breast Lift
Breast lift surgery can rejuvenate sagging breasts and reposition them to sit higher on the chest. A breast lift is often combined with breast augmentation to achieve ideal results. 
Breast Reduction
Many women want to add volume to their breasts, but some would actually love smaller breasts. Breast reduction can be an option if your breast size increased after having babies or you have always wanted a breast reduction and chose to wait until after having children.
Liposuction
Even if you have a healthy lifestyle with plenty of exercise, sometimes fat just refuses to budge. Liposuction can eliminate excess fatty tissue on the waistline, hips, thighs, bra line, buttocks, and more. 
Labiaplasty
Labiaplasty, or vaginal rejuvenation surgery, is an option for patients who are concerned about labia that are stretched, hanging, or very large due to childbearing or genetics. Dr. Prince can trim the inner labia for a neater look that enables you to feel comfortable in swimsuits and workout gear. 
Facial Rejuvenation
If you're living that mom life, chances are stress and lack of sleep have left you with some fine lines and wrinkles you would rather be without. Dr. Prince offers BOTOX, dermal fillers, laser resurfacing, and chemical peels to rejuvenate your skin for a refreshed and youthful glow.

Three children, age, gravity and time. Things in life sometimes take their toll. I was desperate to be comfortable in my own skin again. I initially got a consult for a breast reduction. Circumstances with family delayed my pursuit for close to a year, by which time I had lost 45 lbs. As it turned out, I was also able to get a tummy tuck to correct the "mom bod!" I am back to running with greatly improved posture and less stress on my back. Getting my procedures has resulted in a huge boost to my overall health, confidence and self esteem. I feel blessed to have found Dr. Prince. She took the time to find out what my goals were and I couldn't be happier with the results. She and her staff put me at ease from day one. I highly recommend Dr. Prince for your surgical needs. Exceptionally skilled and professional!

Leda
Mommy Makeover Recovery
Having support during your recovery is critical! Moms tend to spend most of their time taking care of everyone else and they can be guilty of doing too much or failing to ask for help from others. After your procedure, you will be on strict activity restriction for six weeks – that means no heavy lifting or strenuous activity at all during the initial recovery period. If you have little ones at home, you'll need someone else around to lift them and take care of housework while you are healing. Dr. Prince will explain all the details of your postoperative instructions and restrictions, and she will support you in developing an after-care plan which will include pain medication to ensure your maximum comfort. Your exact recovery time will depend on which procedures were performed, but in general, you can expect to experience some swelling, pain, and bruising in the days to weeks after surgery. For six weeks, you will have to wear compression garments and you will be restricted from certain activities. 
Mommy Makeover Results
Your results will be tailored to meet your goals. Dr. Prince prides herself on spending time with her patients so she can deliver the results you want. Expect to look rejuvenated, refreshed, more toned, and beautifully contoured.
Why Choose Dr. Prince For Your Mommy Makeover in Little Rock?
Dr. Prince is Board Certified by the American Board of Plastic Surgery, a distinction that sets her apart from many cosmetic surgeons because it illustrates her rigorous training, specialized skills, and commitment to patient safety. As a woman, Dr. Prince fully understands how important it is to feel good about your appearance. As an experienced surgeon, patient education is a big part of her practice.  Dr. Prince will make sure you fully understand your options so you can make the best decision for yourself. She also uses her sense of artistry to give you beautiful, natural-looking results.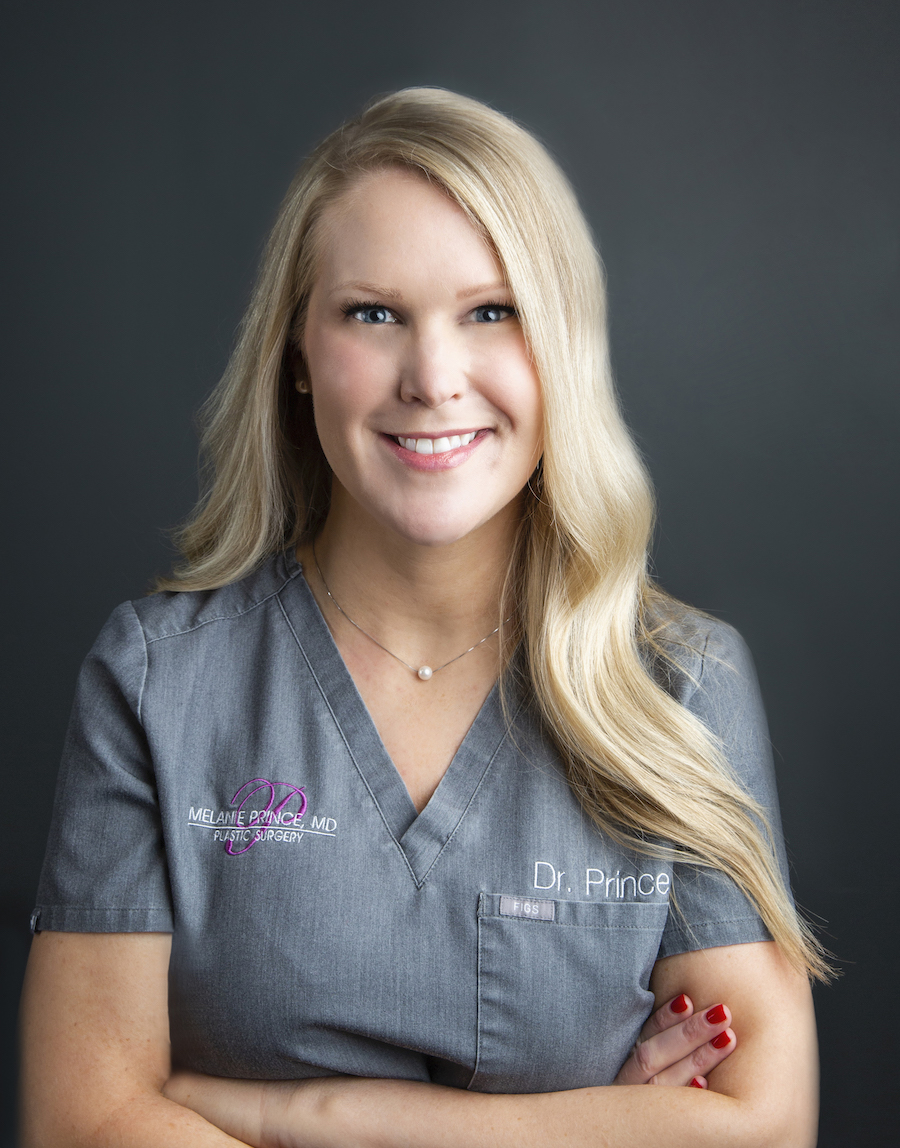 Frequently Asked Questions About Mommy Makeover Surgery
Will my procedures be done all at once or spaced out?

Most patients are able to have their Mommy Makeover procedures completed in one surgery. Like so many details, this can vary depending on which procedures you choose and your overall health.

How long after having children can I get a Mommy Makeover?

You should wait about 1 year after giving birth and you should be finished breastfeeding (Dr. Prince recommends waiting 6 months after you have stopped breastfeeding before having surgery).

My kids are grown, is it too late for a Mommy Makeover?

Nope, even if your kids are adults with kids of their own, you deserve to feel good too! Dr. Prince has performed several "Grandma Makeovers."

What are the risks of a Mommy Makeover?

The risk of side effects or complications can vary depending on your treatment plan, but general surgical risks that are present in almost any surgery include bleeding, infection, unfavorable scarring, and anesthesia risks.3 Dr. Prince prioritizes your safety and will carefully go over all potential risks with you during your consultation.

Am I a Candidate for Mommy Makeover Surgery?

Ideally, good candidates are in a place where you feel your family is complete and you do not plan to have more children. You should have a healthy, stable weight and be in overall good health.
Contact Dr. Prince
Are you interested in learning more about Mommy Makeovers? The best way to figure out if surgery may be right for you is to schedule a consultation appointment with Dr. Prince at her Little Rock office. She will take the time to answer all your questions and give you the information you need to make a decision you feel good about. Contact us today to schedule your appointment.
Dr. Melanie Prince has either authored or reviewed and approved this content.