Do you want to know a secret? Many of the women you admire for aging beautifully, as well as the ones who just seem lucky to look younger than they are, have actually used BOTOX or other wrinkle smoothing injectables to help them look their best. Botulinum Toxin Type A injections, also known as neuromodulators, are the most popular non-surgical cosmetic treatment in the country, and more than 7 million people had BOTOX, Dysport, or Xeomin last year.1 Little Rock BOTOX Specialist Dr. Melanie Prince and her expert Nurse Injectors offer BOTOX for patients who would like to reduce the appearance of fine lines and prevent deep wrinkles. Dr. Prince has also pioneered the use of BOTOX to effectively and safely correct a gummy smile.2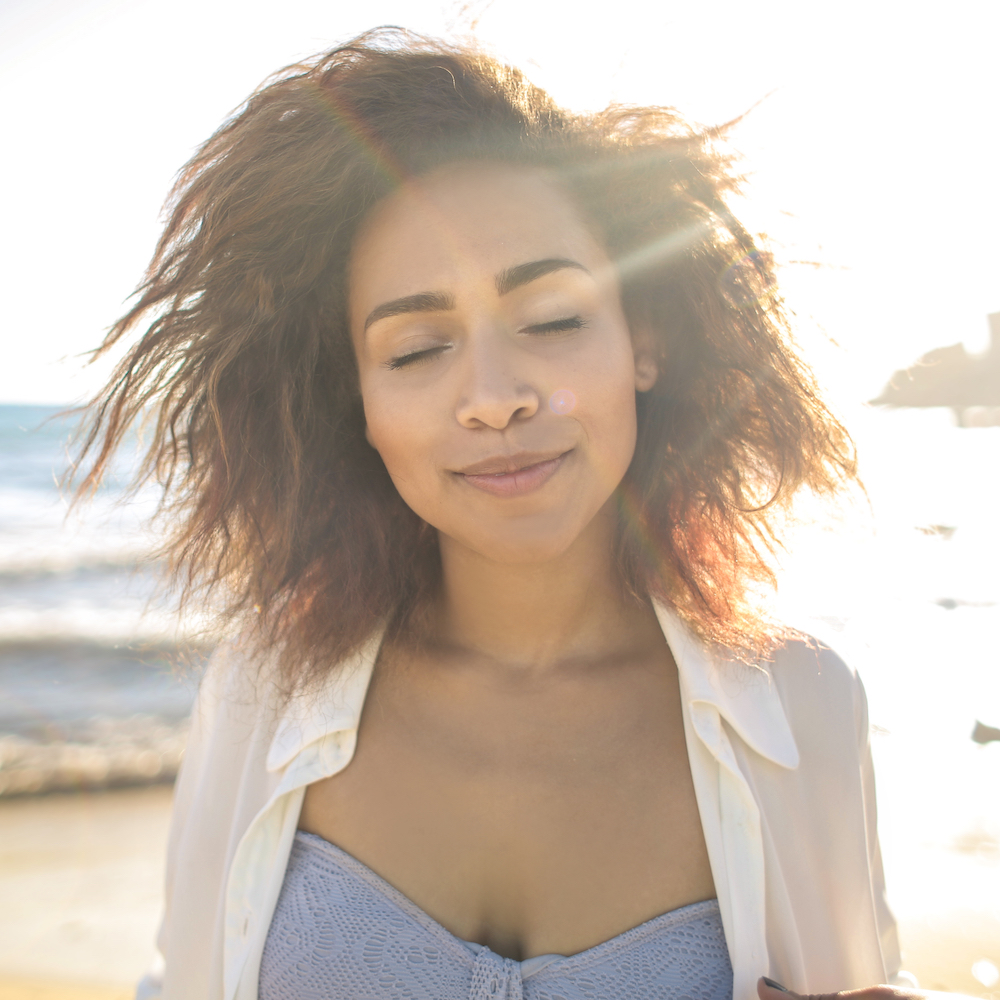 Benefits of BOTOX
There are many benefits to BOTOX, including:
Reduce the appearance of crow's feet, smile lines, and other wrinkles
Refresh and rejuvenate your overall appearance
Treatment is typically quick and painless
No downtime is needed
Long-lasting results, up to six months
Natural-looking results when administered by an experienced provider
Can also be used to treat chronic migraines and Hyperhidrosis (excessive sweating)
How Does BOTOX Work?
Wrinkles around our eyes and forehead are often caused by a combination of repeated muscle contractions and lost skin elasticity. For example, those annoying "11" wrinkles between the eyebrows (also called glabellar lines) appear because of facial expressions that we make over and over throughout our lives. BOTOX works by relaxing the muscles, which prevents them from contracting. When used correctly, BOTOX will prevent subtle muscle contractions to smooth wrinkles while still allowing you to look natural and expressive.
BOTOX for a Gummy Smile
No one should have to feel self-conscious about their smile. If you are bothered because you feel like your natural smile shows too much of your upper gums, BOTOX could be a simple non-surgical solution. Using BOTOX to target the muscles responsible for raising the upper lip, often called a lip flip, can give you a more balanced smile. Dr. Prince uses this method herself! She receives BOTOX from her Nurse Injectors to improve her smile and loves the results.
BOTOX for Hyperhidrosis
Hyperhidrosis is a condition characterized by excessive sweating, which often causes frustration or embarrassment. Studies show that BOTOX injections to overactive sweat glands can safely prevent excessive underarm sweating, with results that are more effective and longer lasting than topical treatments.3
BOTOX for Migraines
Chronic migraine sufferers may find relief from BOTOX injections! BOTOX is FDA approved to treat chronic migraine headaches, which is defined as 15 or more headaches per month in any three month period.

Dr. Prince's expertise always ensures that my Botox and lip filler look natural, making me look refreshed, like I just returned from a week at the beach. There is nobody else in central AR that I would trust to put a needle in my face, and her bedside manner is always friendly and professional.

Angie
What to Expect During BOTOX Treatment at Prince Plastic Surgery
Dr. Prince oversees two Nurse Injectors, Kim and Angela, who have extensive training and experience in BOTOX injections. In fact, Dr. Prince is so confident in her ability to deliver beautiful, natural-looking results, that she has her own BOTOX injections performed by them!
Preparing for BOTOX
BOTOX injections are minimally invasive and non-surgical, so no significant prep is needed. You can optimize your experience and results by refraining from drinking alcohol the day before your treatment, which can help prevent swelling and bruising. It is a good idea to schedule your BOTOX appointment about two weeks before any special events.
After BOTOX
You may experience some mild swelling or redness after your BOTOX injection, which should resolve quickly. While there is no recovery time needed after BOTOX, you should avoid strenuous exercise or lying down for about six hours after treatment. You may see results right away, but many patients find that optimal results are visible about one week after treatment.
Frequently Asked Questions About BOTOX
What is the right age to start BOTOX?

BOTOX is FDA approved for patients over the age of 18 and is used by patients across all adult age groups. BOTOX is an excellent preventative treatment and many patients begin BOTOX in their 20's in order to prevent wrinkles.

Will injectables make me look frozen or unnatural?

There is a common fear that BOTOX will give you a frozen or tight look, but it is important to remember that your results will depend on the expertise of your provider. Many different types of offices and spas offer BOTOX, but a Nurse Injector overseen by a Board Certified Plastic Surgeon is uniquely qualified to deliver natural-looking results.

Dr. Prince, Kim, and Angela will spend time discussing your goals and analyzing your facial structure to ensure that you get the results you want. Our patients regularly report that they get compliments on how great they look, but no one can tell they have BOTOX.

Will my wrinkles come back worse when BOTOX wears off?

No, but this is a common BOTOX myth. The wrinkle smoothing effect of BOTOX wear off 3 to 6 months after treatment, at which point your skin will return to how it looked before treatment. A regular maintenance schedule will help you keep a fresh-faced look year-round.

Do men get BOTOX?

Yes! BOTOX is popular with men and can help you appear younger, less tired, and more confident.

Is BOTOX safe?

BOTOX is FDA-approved and BOTOX injections are safe when performed by an experienced provider.4

Am I a candidate for BOTOX?

If you would like to look younger and less tired, BOTOX could be the minimally invasive rejuvenation you're looking for! BOTOX may also be right for you if you are interested in correcting a gummy smile, excessive sweating, or chronic migraines. Women who are pregnant or breastfeeding cannot receive BOTOX. The best way to decide if BOTOX is right for you is to schedule a consultation appointment at our Little Rock office.
Contact Prince Plastic Surgery for Natural-Looking BOTOX in Little Rock
If you would like to look rejuvenated with natural-looking results, you need a BOTOX provider that you can trust. Contact us with any questions or to schedule your consultation appointment today.
---
1 American Society of Plastic Surgeons. 2018 Plastic Surgery Statistics Report. Available: https://www.plasticsurgery.org/documents/News/Statistics/2018/plastic-surgery-statistics-full-report-2018.pdf Accessed Febuary 28, 2020.
2 Jessica S. Suber, Trish P. Dinh, Melanie D. Prince, Paul D. Smith, OnabotulinumtoxinA for the Treatment of a "Gummy Smile", Aesthetic Surgery Journal, Volume 34, Issue 3, March 2014, Pages 432–437, https://doi.org/10.1177/1090820X14527603
3 Ada Regina Trindade de Almeida, MDa, Suelen Montagner, MDb. Botulinum Toxin for Axillary Hyperhidrosis. Dermatol Clin. 2014 Oct;32(4):495-504. doi: 10.1016/j.det.2014.06.013. Epub 2014 Jul 15.
4 Mayo Clinic. Botox injections. Available: https://www.mayoclinic.org/tests-procedures/botox/about/pac-20384658 Accessed February 28, 2020.
Dr. Melanie Prince has either authored or reviewed and approved this content.