Cosmetic breast surgery has blossomed over the past few years. Technological advances in breast implants, use of advanced techniques and improvements in safety have made breast surgery ever increasingly appealing for women who desire to change the appearance of their breasts. Dr. Prince strives to remain on the cutting edge of cosmetic breast surgery, offering natural appearing results and exceptional safety to patients in and around the Little Rock area.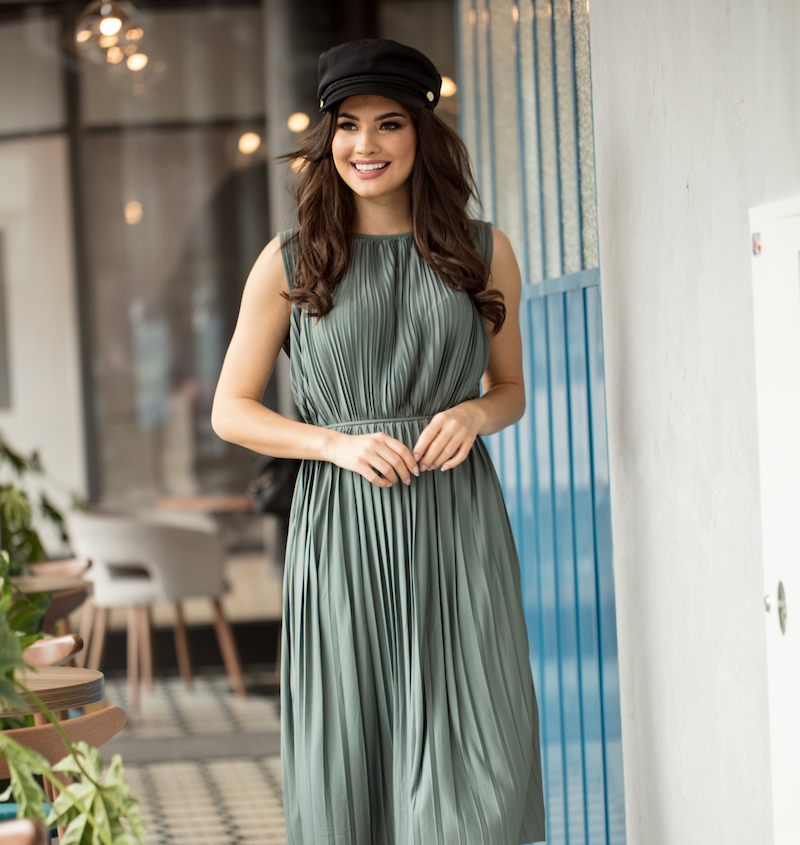 The Philosophy of Cosmetic Breast Surgery
When selecting a plastic surgeon to perform any type of breast surgery, it is imperative to understand your surgeon's philosophy of breast surgery. Dr. Melanie Prince, has a unique surgical philosophy: She strives to meld the fields of Cosmetic and Reconstructive Plastic Surgery to provide a tailored approach to each surgery. In her mind, creating the most beautiful breast is not just about having a "boob job". Her philosophy lies in understanding the natural anatomy of the breast….from skin, tissue and muscle.
Understanding how advanced techniques and technology are adapted to each woman's breast is her gold standard. For example, procedures originally performed for breast reconstruction (ie. Alloderm, Strattice, Fat Transfer) can now be safely adapted to correct long standing deformities that may have been present after cosmetic breast augmentation. Conversely, implants advancements (i.e. shaped or "gummy-bear" implants) originally developed for cosmetic patients can be used to achieve excellent results in patients suffering from breast cancer. To Dr. Prince, mastery of creating a beautiful breast lies in a continuum: from reconstruction with minimal scarring after mastectomy to creating a more youthful or augmented breast after pregnancy.
Dr. Prince offers her patients an extensive variety of cosmetic breast procedures, including, but not limited to:
During your initial consultation with Dr. Prince, she will guide you through the decision-making process, thoroughly explain the vast number of breast enhancement options available to you, and will work in partnership with you to develop a customized treatment plan to achieve your optimal surgical results.
Contact Dr. Prince
If you are considering breast surgery and would like additional information about any specific breast surgery procedure(s), or would like to schedule an initial consultation, we encourage you to contact Dr. Prince's office today. Through her complete commitment to excellence in aesthetic enhancement surgery, Dr. Prince has earned an exceptional reputation for providing the highest quality of patient care and for helping her patients realize their breast enhancement goals.

Dr. Melanie Prince is a miracle worker! She is kind, compassionate, empathetic,
and an expert in her field. As a result of her expertise, my breast reduction has
made me happier than I've been in over a decade. I found her online because she
received recent recognition in her field. I've never had plastic surgery before so I
was nervous at my consult but she made me feel at ease and she completely
understood the issues I faced daily- physical pain in my neck and upper and lower
back, and emotional pain from anxiety and stress. It makes a difference seeing a
female surgeon, ladies! I had been to 2 male surgical consults previously and no
offense to men but for this surgery- a woman knows! By the way- my surgery was
just at the beginning of July- and I am already reaping the benefits of a healthier
and happier me. Thank you Dr. Prince!

Nikki
Dr. Melanie Prince has either authored or reviewed and approved this content.