Gravity, weight fluctuations, and other body changes can result in excess skin on the butt and thighs. Little Rock Butt Lift Specialist and Board Certified Plastic Surgeon Dr. Melanie Prince offers butt lift procedures to help patients look and feel their best. Traditional buttock lift surgery tightens loose skin and addresses sagging to improve the look of your butt and thighs. If you are interested in adding more volume to your butt or dramatically changing the overall shape, you may want to learn more about Brazilian Butt Lift surgery, which Dr. Prince also offers in Little Rock.
Butt Lift After Weight Loss
We know how much dedication and hard work it takes to lose a significant amount of weight, either with bariatric surgery or through diet and exercise alone. If you have lost weight, we hope you're enjoying a healthier and more active lifestyle. For some people, the accomplishment of weight loss can be tarnished by loose or sagging skin. Loose skin in the buttock or outer thighs can be physically uncomfortable and can prevent you from exercising or wearing certain clothing. Dr. Prince offers personalized plastic surgery plans for bariatric patients and others who have experienced loose skin after major weight loss. Butt lift surgery may be combined with other procedures for comprehensive body contouring.
How is butt lift surgery different than a Brazilian Butt Lift (BBL)?
During traditional butt lift surgery, Dr. Prince will make an incision near your lower back, just underneath where your underwear would sit. She will then remove excess tissue and sagging skin to tighten the buttock and outer thigh area. While this will give a lifted, defined look, it will not add volume. A Brazilian Butt Lift involves liposuction from another part of your body and subsequent fat transfer to the buttocks to achieve greater contour. A Brazilian butt lift procedure will require smaller or fewer incisions, but it will not address sagging skin.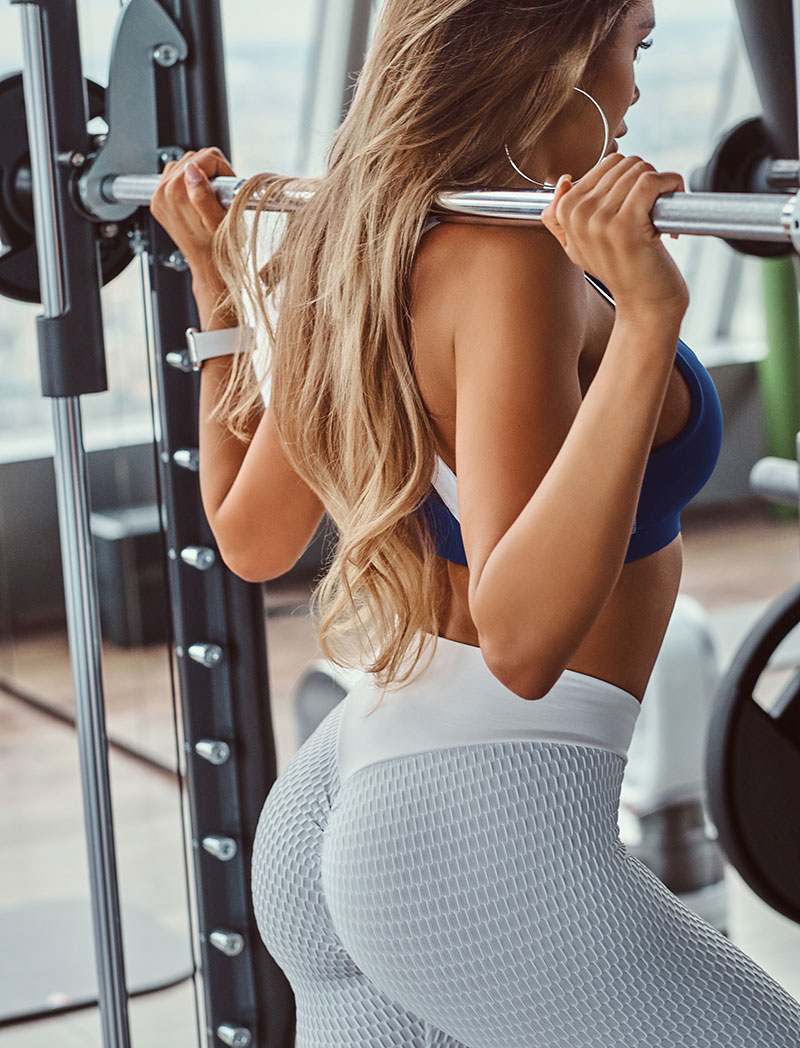 What about butt implants?
Dr. Prince does not offer butt implants, which have a much higher complication rate than butt lift or fat grafting procedures.1 She has found that patients are typically able to achieve the results they want with a surgical butt lift.

Dr. Prince and her staff – Kelsey and KeLee specifically – are the absolute best. Great office- they've got scheduled appointments down to a science and everyone is incredibly responsive for both pre and post surgical care. Dr. Prince is an outstanding surgeon!

Robin
Frequently Asked Questions About Buttock Lift Surgery
What is recovery like after butt lift surgery?

After butt lift surgery, you will need to restrict any strenuous activities, and avoid heavy lifting or repetitive movement for four weeks. You will need to wear a special compression garment for four weeks that will help you heal and optimize your results.

What kind of results can I expect after butt lift surgery?

Butt lift surgery can give you a smoother, tighter, more toned look. As long as you maintain a stable weight, butt lift surgery results will be very long-lasting.2

Who is a candidate for butt lift surgery?

If you are bothered by loose skin or sagging of the buttocks, as a result of aging or weight loss, then butt lift surgery could be right for you. Ideal candidates are in good general health and at a stable, healthy weight.
Contact Dr. Melanie Prince for Butt Lift Surgery in Little Rock
You deserve to feel confident at the beach, on a bicycle, or in your favorite shorts. If you think that a butt lift or body lift can help you reach your goals, contact us to schedule a consultation appointment.
Dr. Melanie Prince has either authored or reviewed and approved this content.