You deserve to feel good in your body. If the size or shape of your breasts prevents you from achieving true confidence, Little Rock Breast Augmentation Specialist, Dr. Melanie Prince can help. Dr. Prince is dedicated to empowering you with a personalized treatment plan that prioritizes your needs and delivers the results you want.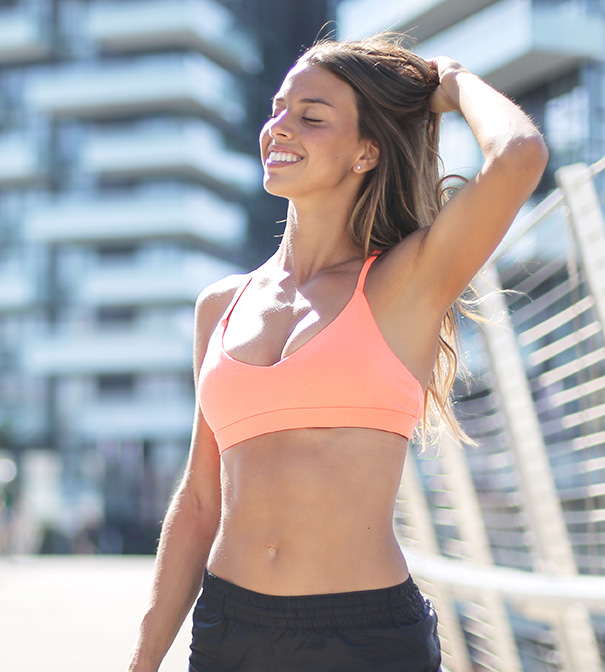 Who Gets Breast Augmentation Surgery?
Women just like you! But also women who are nothing like you. The truth is there is no one type of person who seeks out breast augmentation. Dr. Prince has worked with women of all different ages, ethnicities, and personalities. The one thing they all have in common is a desire for larger breasts. Dr. Prince will take the time to talk with you to discuss your thoughts on your breasts, answer any questions you have about breast implants or breast augmentation surgery, and go over all your options.
Reasons for Breast Implant Surgery
Dr. Prince understands that patients are interested in breast implants for many different reasons. While each patient is unique, some common reasons for breast augmentation include:
Restore breasts after weight loss or pregnancy
Increase the size and fullness of their breasts
Bring proportion to a curvy or pear-shaped figure
Boost confidence in lingerie, swimsuits, or certain clothing
Add symmetry when breasts are different sizes from each other
Breast reconstruction after a mastectomy or injury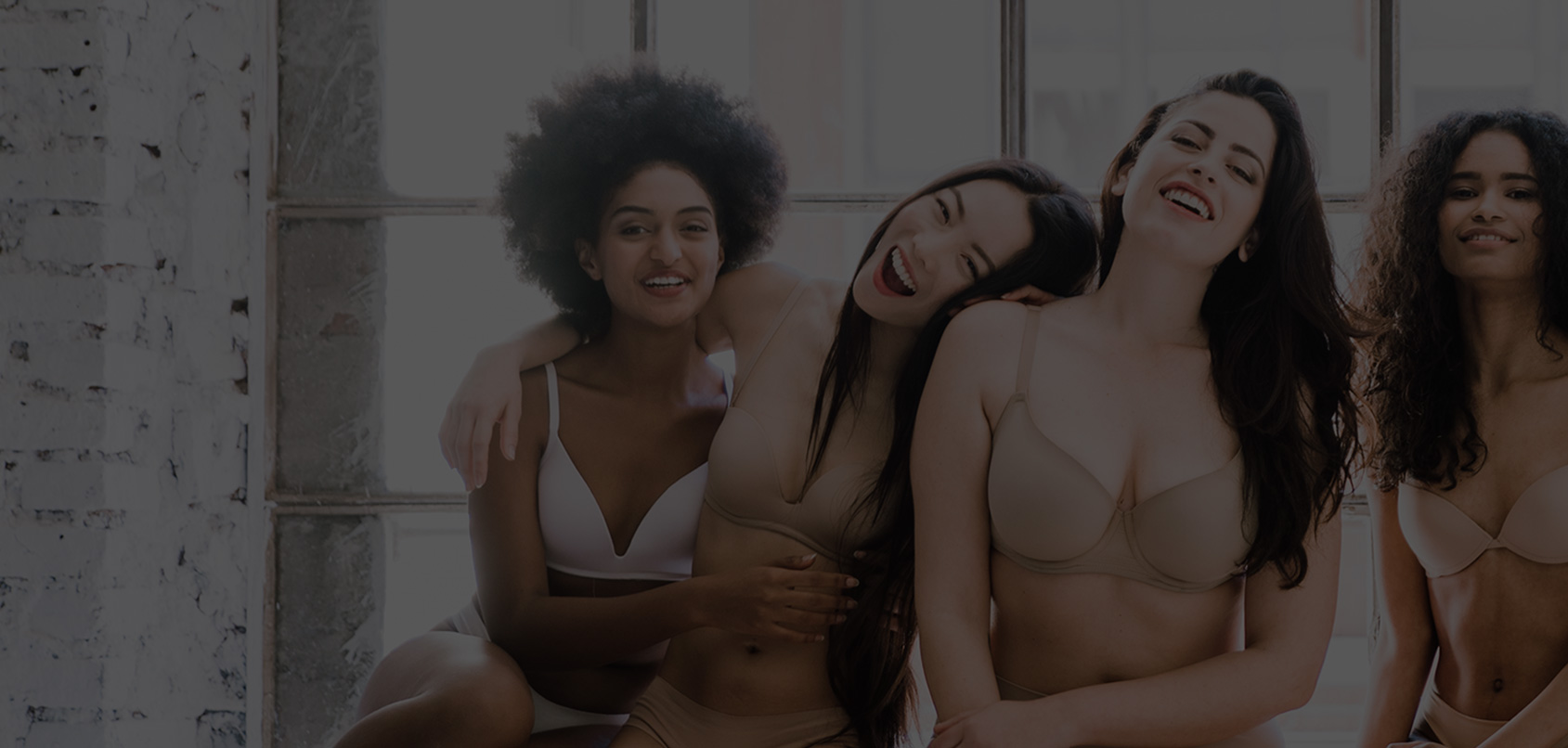 Breast Augmentation Results
At Prince Plastic Surgery, your treatment plan is tailored to deliver the results you want. Dr. Prince understands that "natural-looking" can mean something different to everyone. She will work with you to ensure that you share the same vision for your results. View Dr. Prince's patient gallery to see real patient before and after photos.
Choosing Dr. Melanie Prince?
Have you ever felt insecure or anxious at a doctor's office because they seem rushed or judgemental? What if seeing a doctor could be an act of self-care that makes you feel pampered and excited about your options? Dr. Prince goes out of her way to ensure that you get the time and personalized treatment that you need to feel good about your choice. Her patients appreciate her open demeanor, her honesty, and her extensive experience. In addition to her exceptional surgical skill, Dr. Prince brings artistry to her surgical approach for beautiful and natural-looking results.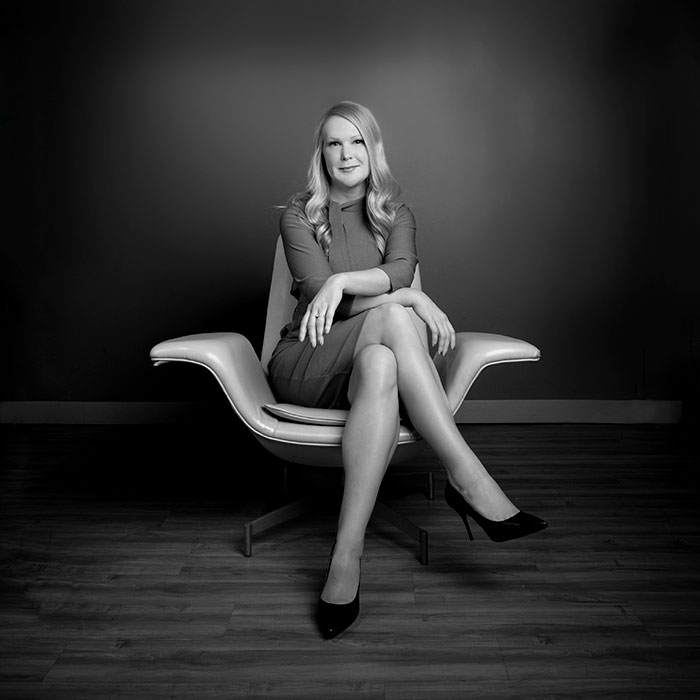 Plastic Surgeon Vs. Cosmetic Surgeon:
The Importance of Plastic Surgery Board Certification
Dr. Prince, a female surgeon in the Little Rock area, is board-certified by the American Board of Plastic Surgery. As a patient, you may assume that any doctor who practices a specialty has comprehensive training and certification in what they do. However, any type of physician can legally perform cosmetic surgery. If you are considering plastic surgery, it is important to confirm that your surgeon is board certified by the American Board of Plastic Surgery (ABPS). What does this mean? These surgeons have undergone extensive training and testing and are held to the highest standards of skill, ethics, and safety. While other cosmetic surgeons may be certified by cosmetic surgery boards, the American Board of Plastic Surgery is the only plastic surgery board recognized by the American Board of Medical Specialties®. Dr. Prince is proud to be board-certified by ABPS because it reinforces her commitment to providing the best care possible.

Dr. Prince did my breast augmentation July of 2019, and I have never felt more confident in my life!!! I love the all-female-staff team – they were extremely helpful in helping me choose what best fit me; it made me feel 10 times more confident and comfortable in my decision and in my own skin, even before the surgery. 10/10 would recommend! Thanks again Doctor Prince!

Maegan
What to Expect During My Consultation
Your consultation at Prince Plastic Surgery is all about you. Our team will go out of their way to help you feel comfortable and cared for at our office and you will never encounter any pressure to commit to a procedure before you're ready.
Your time with Dr. Prince is an opportunity to learn more about your options and ask any and all questions you have about breast surgery. During this appointment Dr. Prince will assess your medical history and have an in-depth conversation with you about the look you'd like to achieve for your breasts. We encourage you to bring photos that illustrate your ideal breast size and shape. It is most helpful if the photos are of women of a similar age and body type to you and show as much of the bare breast as possible. Once Dr. Prince has a sense of the result you would like, she'll select some photos from her own Before and After Patient Gallery so you can see real patient results and confirm your aesthetic vision.
Dr. Prince has a sizing system in her office that will allow you to "try on" different breast implant sizes during your consultation appointment. You can bring your own tank top to test out a range of sizes. By giving you an idea of what your body would look like with implants, small to large, Dr. Prince can help you pinpoint the ideal size for your body shape and lifestyle.
Understanding Breast Implant Placement
During this appointment, Dr. Prince will also discuss your options for implant placement including: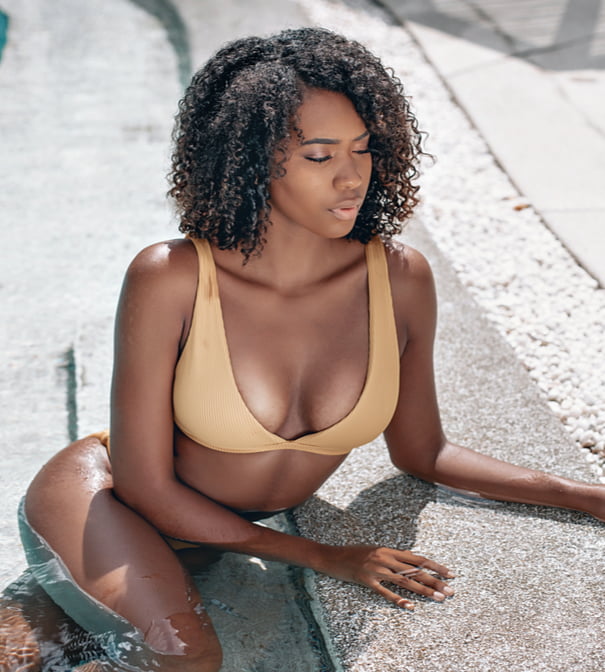 Subglandular Implant Placement
Subglandular breast implants put the breast implant directly behind the mammary gland but in front of the muscle. Implants placed on top of the muscle are a great option for muscular or athletic women as flexing the pectoralis major muscle with subglandular implant placement won't cause breast animation deformity. In addition, subglandular placement can require less surgery time, and recovery is often shorter and easier.
Subpectoral Implant Placement
Subpectoral, also referred to as submuscular breast implants, are positioned behind the chest wall muscle. Implants placed under the muscle can feel more natural, and for women without a lot of body fat or natural breast tissue, this placement may also help implants feel less palpable and rippling less visible.1 Another benefit of submuscular placement is that capsular contracture may be less likely.
Understanding Breast Implant Incisions
During your consultation, you will also learn about your options for breast implant incisions including:
Inframammary Incision
The inframammary incision is the most common incision and is placed in the natural fold where the bottom of the breast meets the chest wall.2 This incision is ideal as it allows Dr. Prince maximum access to the patient's anatomy when placing the implants and is also associated with less incidence of capsular contracture.3
Areolar Incision
The second most common incision is the periareolar, a half circle-shaped incision that runs along the bottom half of each areola. This incision is ideal for breast lift procedures or for patients prone to hypertrophic scarring, or those with poorly defined inframammary folds.
Transaxillary Incision
The transsaxillary incision, suitable for patients opting for saline breast implants, is placed in the armpit. While this surgical technique leaves no visible scar on the breasts it has a higher likelihood of complications such as implant asymmetry.4
Trans-Umbilical Incision
The trans-umbilical, also referred to as the TUBA incision, is placed in the rim of the naval. Like the transaxillary, this incision is only suitable for saline implants and is often associated with increased complications.5
How is Breast Augmentation Performed?
Breast implant surgery is typically performed with general anesthesia as an outpatient procedure, which means you can go home the same day. The surgery generally takes one to two hours to complete.
Before your breast augmentation surgery, Dr. Prince will discuss what type of incision and what type of placement will be used for your breast implants. She will typically bring 2 to 3 different sized implants into the operating room so she can make sure that the size and shape are in line with the results you discussed. Once Dr. Prince has adjusted the implant appropriately to achieve the desired breast shape, size and position for you, she closes the incision with internal dissolvable stitches.
In some cases, breast augmentation surgery may be performed together with a breast lift to improve the position and firmness of sagging or drooping breasts and nipples. Dr. Prince also offers breast revision surgery, which can correct common problems related to a previous breast implant surgery.
Breast
Augmentation Recovery
You will need to have a friend or family member with you to drive you home. You will be given specific post-op instructions and scheduled for follow-up appointments with Dr. Prince. You should wear a front-closing sports bra for several weeks to provide support for your breasts. You may experience soreness, bruising and swelling for a few days after the procedure, which can be managed with medication. You will be able to shower the day after surgery, but you'll have to wait until your incisions are healed to swim or take a bath (typically about 2 weeks.) Exercising, housework, and strenuous movement will be restricted for 4 weeks while you heal.
Breast Augmentation Vs. Breast Lift Surgery
At the beginning of their research, some patients think that they want a breast augmentation when what they actually need to achieve their desired results is breast lift surgery. If you simply would like your breasts to be larger, then breast augmentation may be the right procedure for you. However, if you are concerned with sagging or drooping breasts, a breast lift procedure could be the solution. A breast lift can restore fullness without adding size. Some patients, such as those who have experienced a loss of volume and loss of elasticity due to aging or breastfeeding, may benefit from a combined breast augmentation and breast lift procedure. Rest assured, Dr. Prince will explain all your options and help you determine which type of procedure is best for you.
Frequently Asked Questions About Breast Augmentation
How do I know which size and type of breast implants to choose?

Dr. Prince will make recommendations and help you choose your implants based on your body type, lifestyle, and aesthetic preferences. Breast implants vary in size, thickness, texture and shape. The two types of breast implants approved in the U.S. and used by Dr. Prince have a silicone outer shell and are either saline-filled or silicone gel-filled.

What Type of Incision Will Be Used for My Breast Augmentation?

There are several types of incisions commonly used for breast augmentation, but Dr. Prince typically uses an inframammary fold (IMF) incision. This type of incision is placed just below the breast in the crease that naturally exists there. Any scarring can be easily hidden and studies show that this type of incision reduces the risk of post-operative deformities or malpositioning.1

Will I have visible scars after breast augmentation?

Dr. Prince is trained and experienced in performing surgery so that incisions are minimal and will be well-concealed after your surgery.

Can I breastfeed after breast augmentation?

Yes, many women go on to breastfeed after breast augmentation. Of course, women who may not have been able to breastfeed before surgery due to pre-existing conditions will not be able to breastfeed after. Studies have shown that it is safe to breastfeed with breast implants.2

What are the risks associated with breast augmentation surgery?

Any surgical procedure carries some risk. Your risk of complications is reduced when you choose an experienced, board-certified plastic surgeon. Dr. Melanie Prince prioritizes patient safety and only uses breast implants that are FDA-approved. Overall, breast augmentation has a favorable safety profile. Possible risks of breast augmentation surgery include anesthesia risks, bleeding, infection, and changes in breast sensation.3 Dr. Prince will thoroughly explain all possible risks at your consultation appointment.

How Common is Breast Augmentation Surgery?

Breast augmentation is one of the most commonly performed plastic surgery procedures in the U.S., with 313,735 breast augmentation surgeries performed in 2018.4

Will I Be Happy With My Breast Augmentation Results?

Studies have shown that satisfaction rates after breast augmentation surgery are high, and that women experience improvements in body image.5 When surveyed after their surgery, the vast majority of women said they would undergo the operation again.4

How Long Do Breast Implants Last?

There is a common myth that breast implants have an expiration date of 10 years, after which patients need to swap them in for new implants. The truth is that if you are happy with your breast implants, there is no need to get them replaced! If you do desire new implants due to a change in your body shape, changes in your breasts, or changes in your lifestyle, then Dr. Prince also specializes in breast revision surgery.

Am I a Candidate for Breast Augmentation?

Candidates for breast augmentation surgery must be over 18 years old, in good general health, and not currently pregnant or breastfeeding. There are other factors that will determine if you are a candidate for breast augmentation. The best way to decide if breast implants are right for you is to schedule a consultation appointment with Dr. Prince.
Contact Dr. Prince
Dr. Prince's surgical philosophy includes patient education and empowerment in order to give you the best results possible. During your initial consultation, she will discuss all of your breast surgery options and will work with you to create a customized treatment plan. If you would like more information about breast enhancement surgery, please contact Dr. Prince today. We look forward to speaking with you and to setting up your consultation.
---
1 Swanson E. The Supra-Inframammary Fold Approach to Breast Augmentation: Avoiding a Double Bubble. Plast Reconstr Surg Glob Open. 2017 Jul; 5(7): e1411. Published online 2017 Jul 5. doi: 10.1097/GOX.0000000000001411
2 Swanson E. The Supra-Inframammary Fold Approach to Breast Augmentation: Avoiding a Double Bubble. Plast Reconstr Surg Glob Open. 2017 Jul; 5(7): e1411. Published online 2017 Jul 5. doi: 10.1097/GOX.0000000000001411
3 American Society of Plastic Surgeons. What are the risks of breast augmentation? Available at: https://www.plasticsurgery.org/cosmetic-procedures/breast-augmentation/safety Accessed September 25, 2019.
4 American Society of Plastic Surgeons. 2018 National Plastic Surgery Statistics. Available at: https://www.plasticsurgery.org/documents/News/Statistics/2018/plastic-surgery-statistics-report-2018.pdf Accessed October 9, 2019.
5 Sarwer DB. The psychological aspects of cosmetic breast augmentation. Plast Reconstr Surg. 2007 Dec;120(7 Suppl 1):110S-117S.
Dr. Melanie Prince has either authored or reviewed and approved this content.