Jawline enhancement with dermal fillers is a non-surgical procedure that can improve the shape and definition of the jawline and chin. For some, the aging process can lead to the descent of soft tissue and overlying skin on the mid and lower face, leading to the appearance of jowls. For others, genetics can lead to a poorly defined jawline. Filler injections in the jaw and chin area are an ideal alternative to facial plastic surgery procedures like a chin implant or a neck lift and are an effective non-surgical option to contour the jawline and chin by adding and sculpting volume in this area, rejuvenating the entire face with a more youthful look.
Contents
Non-Surgical Jawline Contouring in Little Rock
The master injectors at Prince Plastic Surgery, led by plastic surgeon Dr. Melanie Prince have extensive experience in non-surgical treatments using dermal fillers in the jawline area to balance the lower face and achieve a beautiful jawline without the need for invasive cosmetic surgery. 
Benefits of Jawline Enhancement
Jawline enhancement has many benefits, including:
Strengthens an underdeveloped or weak chin
Creates a more attractive jawline
Balances the facial anatomy
Reduces the appearance of a double chin and/or jowls
Minimizes chin dimpling
Minimally-invasive treatment with no downtime
Long-lasting results
What Kind of Filler is Used For Jawline Enhancement
There are many different kinds of dermal fillers, however the type most commonly used for jawline enhancement is composed of a hyaluronic acid (HA) formulation. This gel-like substance mimics the natural HA produced in the body. Some common HA fillers are Juvederm, Radiesse, Restylane, and Voluma. An excellent choice for jawline contouring is Juvederm Voluma XC, as it is FDA-approved for building volume in the face.
How Does Jawline Enhancement Work?
Jawline enhancement is a minimally invasive, non-surgical cosmetic procedure. During a jawline contouring treatment, a dermal filler is injected into the jawline and chin area to build volume and fill out sagging or loose skin.
What to Expect During Your Jawline Enhancement Treatment
During your jawline enhancement treatment, your provider will apply a topical anesthetic to the treatment area and then swab it with a disinfectant. Then, according to your treatment plan, she'll inject a dermal filler along the jawline and chin area with evenly-dispersed amounts to achieve the desired outcome.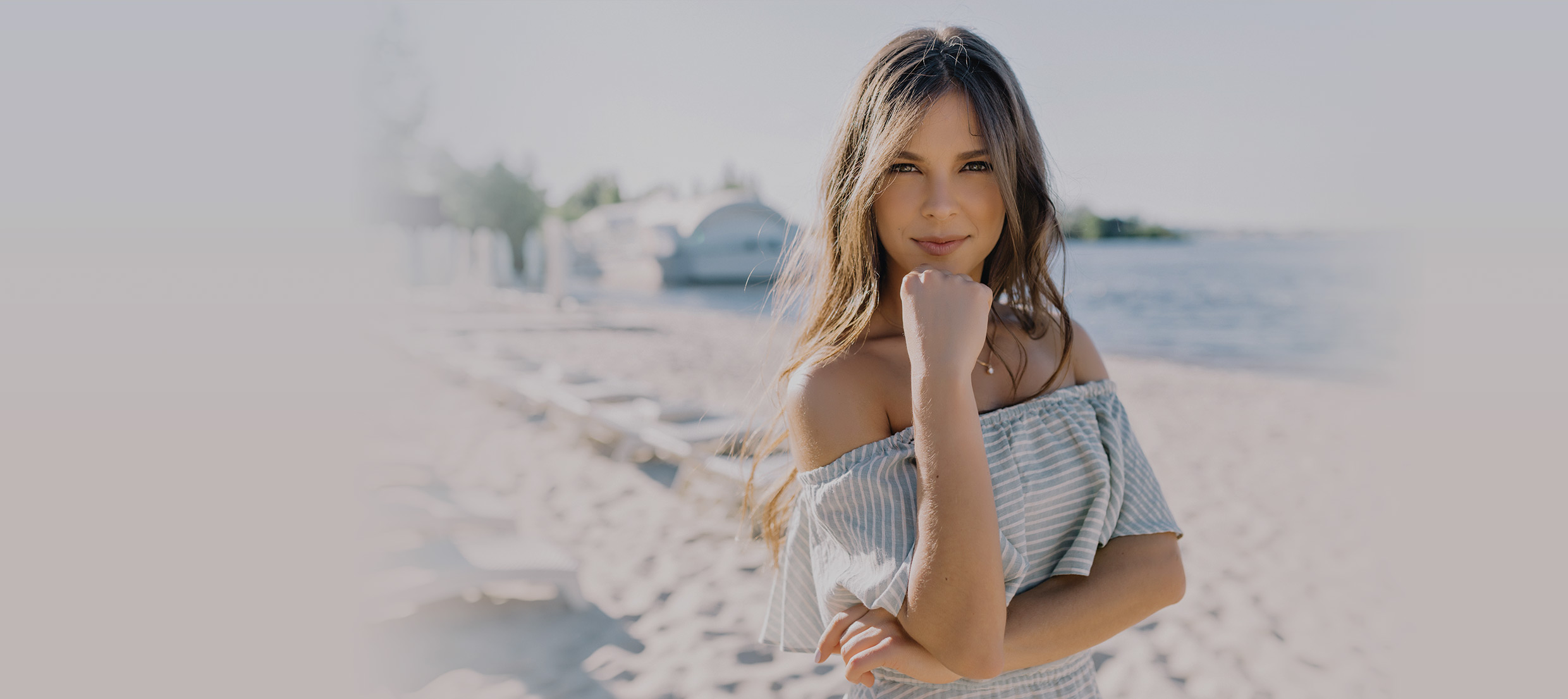 Recovery After Jawline Enhancement
When it comes to non-surgical chin augmentation or jawline augmentation, there is no required recovery period following treatment and few side effects when an experienced provider performs the procedure. The most common side effects are mild bruising, swelling, and redness on and around the treatment area, which will subside gradually over several days. The final results can be seen approximately one week after jawline and chin enhancement treatment for most patients.
Schedule a Consultation for Jawline Enhancement
If you want to improve the appearance of your jawline and chin, non-surgical jawline enhancement with injectable fillers may be an ideal treatment. Dr. Melanie Prince has extensive experience in minimally invasive treatments to contour the lower face, bringing the jawline and chin area into balance with the rest of the facial features. Contact us today to schedule a consultation and find out how reshaping your jawline can improve the overall appearance of your face and facial profile.
FAQs About Jawline Enhancement
HOW MUCH DOES JAWLINE ENHANCEMENT COST?

Jawline enhancement treatment, on average, costs between $850 and $1700. Of course, the exact price depends on the amount of filler used to achieve your ideal result.

ARE MY RESULTS PERMANENT?

Dermal filler for jawline enhancement is long-lasting but temporary. Jawline contouring results can last 12 to 18 months.1

HOW DO I PREPARE FOR JAWLINE ENHANCEMENT TREATMENT?

To prepare for non-surgical jawline enhancement with dermal filler, you must avoid blood-thinning supplements and medications and refrain from consuming alcohol for 24 hours before your treatment.

ARE THERE SIDE EFFECTS ASSOCIATED WITH JAWLINE ENHANCEMENT?

While rare, jawline enhancement is associated with mild side effects, including bruising, swelling, and pain. More severe side effects include allergic reactions and infection.2

AM I A CANDIDATE FOR JAWLINE ENHANCEMENT?

Candidates for jawline enhancement are typically individuals looking to sculpt a beautifully defined jawline or those with concerns about jowls or a receding or weak chin.

CAN I COMBINE ANY OTHER TREATMENTS WITH JAWLINE ENHANCEMENT?

Yes, many of our patients choose to combine jawline enhancement with Kybella, a treatment that further reduces the appearance of a double chin by eliminating the submental fat under the chin, as well as other non-surgical facial rejuvenation treatments such as Botox and tear trough filler.
Contact Prince Plastic Surgery for Jawline Enhancement in Little Rock, Arkansas
If you would like to learn more about jawline enhancement, please contact us today to schedule a consultation.
Dr. Melanie Prince has either authored or reviewed and approved this content.