Nasolabial folds, also known as laugh lines or smile lines, are a visible sign of aging that can be easily treated with injectable dermal fillers. In Little Rock, Arkansas, Board-Certified plastic surgeon Dr. Melanie Prince and her team of aesthetic experts offer a range of facial rejuvenation procedures, including effective treatment for deep nasolabial folds.
What are Nasolabial Folds?
Nasolabial folds are the natural crease that runs from the bottom of the sides of the nose to the outer corners of the mouth. Almost everyone has these natural skin folds, but they deepen with age. They are often called laugh lines or smile lines because they are most pronounced when we laugh and smile. In addition to fine lines and other deep creases, such as marionette lines, nasolabial folds are often among the first signs of facial aging in the lower face.
Why Do Nasolabial Folds Get Deeper With Age?
Our bodies produce collagen and elastin, which are the building blocks of healthy, youthful-looking skin. As part of the aging process, our elastin and collagen production slows down. This loss of collagen and elastin results in less elasticity in the skin. This means that skin doesn't "bounce back" as quickly when we laugh or make facial expressions and it can also cause a volume loss that leaves skin looking slack. Nasolabial folds and other deep wrinkles can also occur after a significant weight loss.
What is the Best Way to Treat Nasolabial Folds?
If deep nasolabial folds bother you, there are several options for treating them. If you have significant skin sagging and multiple facial aging concerns, you may consider a facelift. However, if cosmetic surgery isn't right for you and you are seeking a non-surgical option, the best treatment for most people is injectable dermal fillers.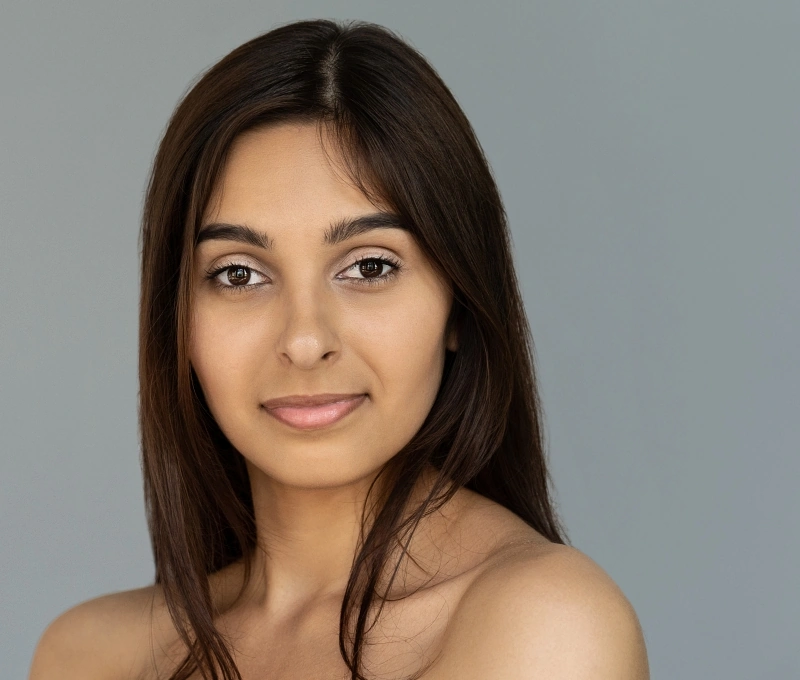 Treat Smile Lines, Laugh Lines, and More With Dermal Fillers
Injectable fillers, such as Juvederm and Restylane, offer many benefits and a very low risk of side effects. These fillers use hyaluronic acid to restore volume, plump the skin, and smooth away deep wrinkles. Fillers can also be used to contour the jawline, correct under eye circles, and enhance lips.

Dr. Prince's expertise always ensures that my Botox and lip filler look
natural, making me look refreshed, like I just returned from a week at
the beach. There is nobody else in central AR that I would trust to put
a needle in my face, and her bedside manner is always friendly and professional.

Angie
What to Expect from Your Treatment
Preparing for Dermal Fillers
There is little to no preparation needed before filler treatment. If you are planning your first filler treatment, you may wish to schedule a consultation appointment to discuss your treatment plan. You can minimize the chance of temporary bruising by avoiding alcohol and blood-thinning medications in the days before your appointment.
Your Nasolabial Fold Treatment
Your expert injector will cleanse the area and apply a numbing cream to ensure your comfort. They will then strategically inject the filler to diminish the appearance of your nasolabial folds.
Recovery After Dermal Fillers
There is no recovery time needed after dermal filler treatment. You may experience some temporary swelling, redness, or bruising at the injection site, but these side effects will subside within a few days.
Nasolabial Filler Results
Dermal fillers are not permanent, but patients enjoy long-lasting results. You will notice immediate results that may last up to a year, although some patients choose to refresh their fillers every six months. You can help your results last by using high-quality skincare products and sunscreen.
Schedule a Consultation to Treat Your Nasolabial Folds
Ready to turn back the clock? Contact us with any questions about dermal fillers or to schedule your appointment today.
Dr. Melanie Prince has either authored or reviewed and approved this content.