Rhinoplasty is one of the most popular cosmetic surgery procedures performed in the United States, but not everybody who is unhappy with the appearance of his or her nose is willing to undergo surgery.1 At her plastic surgery center serving Little Rock and Fayetteville, Arkansas, Dr. Melanie Prince performs non-surgical nose jobs using dermal fillers. With liquid rhinoplasty, her patients can enjoy stunning nose job results without a surgical procedure.
What is a Liquid Nose Job?
A non-surgical nose job, sometimes referred to as liquid rhinoplasty, is an alternative to traditional rhinoplasty. Using injectable dermal fillers made from hyaluronic acid, a plastic surgeon is able to improve the contours, shape, and symmetry of the nose. Issues that can be addressed with liquid rhinoplasty include bumps, asymmetry, a drooping nose tip, the height of the nasal bridge, and more.
Benefits of Liquid Rhinoplasty
There are many benefits of a non-surgical nose job, including:
Minimally invasive and usually painless
Shorter recovery time
Raise the appearance of a droopy nose tip
Improve facial symmetry or an uneven profile
Improve the appearance of disproportionate nostrils
Improve the appearance of a dorsal hump
Heighten a flat nasal bridge
Improve the appearance of unevenness or depressions
Improve some nose deformities caused by failed rhinoplasty
"Preview" potential rhinoplasty results without undergoing surgery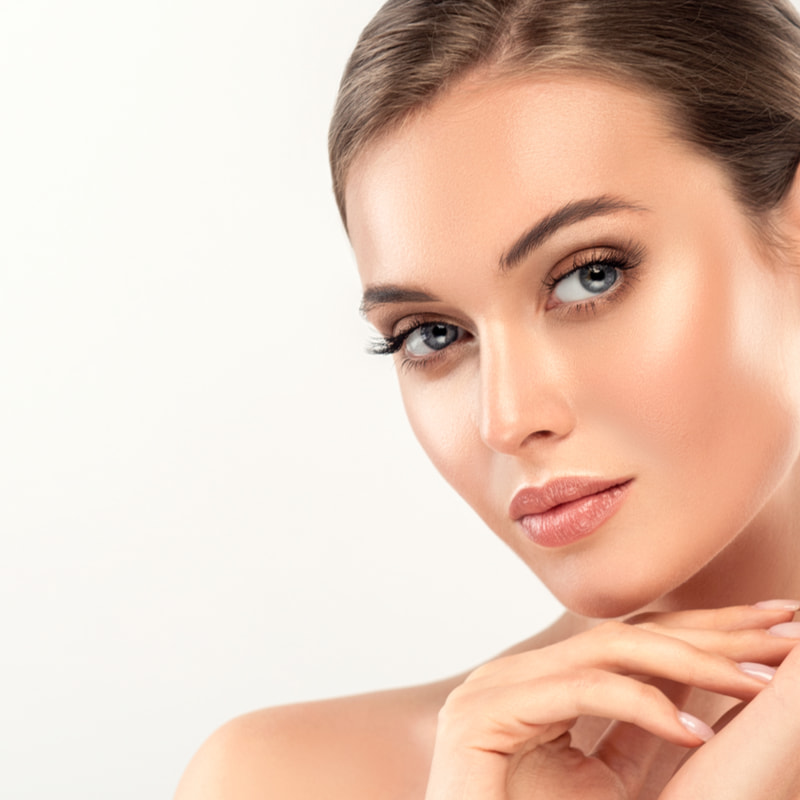 Who is a Candidate for Liquid Rhinoplasty?
If you are unsatisfied with the appearance of your nose but wish to avoid invasive cosmetic surgery, a liquid nose job may be a good choice for you. Patients who are concerned with an overly large nose may not benefit from a non-surgical nose job, because this procedure involves adding volume to the nose. A liquid rhinoplasty is a great option for patients who wish to make more minor changes to the shape of their noses, who wish to correct the effects of a previous failed rhinoplasty, or who wish to get an idea of how traditional rhinoplasty may change their appearance.

Dr. Prince and her entire staff are so kind and helpful. I never for a second doubted that I was in great hands! This was my first surgery of any kind and I felt comfortable and at ease throughout my experience. I absolutely recommend Dr. Prince for any procedures.

Real Patient Review from Google My Business
Non-Surgical Nose Jobs: What to Expect
Preparing for Non-Surgical Nose Job
The first step in preparing for a non-surgical nose job is to have a personal consultation with Dr. Prince. During this meeting, Dr. Prince will examine your face and review your medical history. You will have the opportunity to candidly discuss your cosmetic frustrations and goals, and together you will decide if a liquid nose job is right for you. In most cases, Dr. Prince is able to perform non-surgical rhinoplasty on the same day as the patient's consultation.
The Liquid Rhinoplasty Procedure
A non-surgical nose job is performed at Dr. Prince's office and generally takes less than 30 minutes. Before beginning the procedure, Dr. Prince will apply a topical anesthetic numbing cream to the area to be treated. She will then make a series of strategic dermal filler injections to modify the appearance of your nose. You may feel some pinching during the liquid nose job procedure, but pain should not be part of your experience.
Recovery After Liquid Rhinoplasty
Little to no recovery time is needed after liquid rhinoplasty. You may notice some redness or swelling, but this can be minimized with an ice pack. Most of Dr. Prince's patients are able to get back to their normal activities immediately after a non-surgical nose job.
Tear trough filler is a minimally invasive, non-surgical cosmetic treatment that involves injecting a dermal filler below the eyes to add volume to the tear trough depression. HA fillers stimulate collagen production and add fullness to sagging skin under the eyes.
Frequently Asked Questions About Liquid Rhinoplasty
Do I need rhinoplasty or a non-surgical nose job?

That is really a question you need to discuss with Dr. Prince, who will weigh the benefits of each procedure in relation to your unique cosmetic goals. While surgical rhinoplasty allows for a greater range of cosmetic changes, some patients who don't need as much modification may prefer the shorter recovery time of a liquid rhinoplasty procedure. It is also important to note that non-surgical nose job results are not permanent when considering which procedure is right for you.

How long does liquid rhinoplasty last?

A non-surgical nose job using dermal fillers is not permanent, as the fillers will eventually be absorbed into the body. Depending on the nature of the changes made and the type of filler used, most of Dr. Prince's patients enjoy the results of their liquid rhinoplasty for up to one year.

What are the risks of non-surgical rhinoplasty?

The risks of a liquid nose job are the same as the risks for the dermal filler used. While any cosmetic procedure does carry some risk of complications, dermal fillers are generally considered to be safe and are associated with few, rare side effects.2
Contact Prince Plastic Surgery
At Prince Plastic Surgery, we take pride in helping our patients achieve their cosmetic goals in an environment that is comfortable and supportive. If you are interested in learning more about liquid rhinoplasty, please contact us to schedule a consultation. We serve patients from Little Rock, Fayetteville, and nearby communities.
Dr. Melanie Prince has either authored or reviewed and approved this content.