Eliminate Under Chin Fat With Kybella® at our Little Rock Office
Fat underneath the chin can prevent us from achieving cosmetic goals like a slim jawline, a defined chin, and a youthful profile. If a "double chin" is keeping you from feeling beautiful and confident, we can help. At Prince Plastic Surgery in Little Rock, we offer Kybella for patients who are seeking a nonsurgical solution to eliminate excess fat under the chin.
What is Kybella?
Fat underneath the chin is called submental fat and excess fat in this area is called submental fullness. Kybella is an injectable treatment that is FDA-approved to improve the appearance of a double chin by treating submental fullness. If you have struggled with this area, you know how difficult it is to find a treatment that works—weight loss does not always decrease submental fullness and topical creams and serums are not effective. Patients love Kybella because it is clinically proven to reduce submental fat without surgery and with minimal downtime.1
How Does Kybella Work?
The active ingredient in Kybella is deoxycholic acid. This specialized formula is a synthetic version of a substance that is naturally occuring in the body. Deoxycholic acid helps the body break down and absorb dietary fat. When it is injected underneath the chin, the excess fat cells there are permanently destroyed. The result is a slimmer chin and jawline profile. 
Preparing for Kybella Treatment
The first step is a consultation appointment with one of our injectable specialists. They will discuss your goals and determine if Kybella is right for you. Minimal prep is needed before your Kybella appointment. You may be advised to avoid alcohol or blood-thinning medications the day before your Kybella treatment.
What to Expect During Your Kybella Treatment
Your Nurse Injector will cleanse the treatment area and apply a topical anesthetic. Then they will place Kybella injections strategically. The number of injections and their exact placement will depend on your needs and goals.
Recovery After Kybella
Little to no downtime is needed after Kybella treatment. You can expect some temporary swelling, tenderness, numbness, or redness at the injection site, but ice packs can help mitigate these effects and patients typically return to their daily routines right away.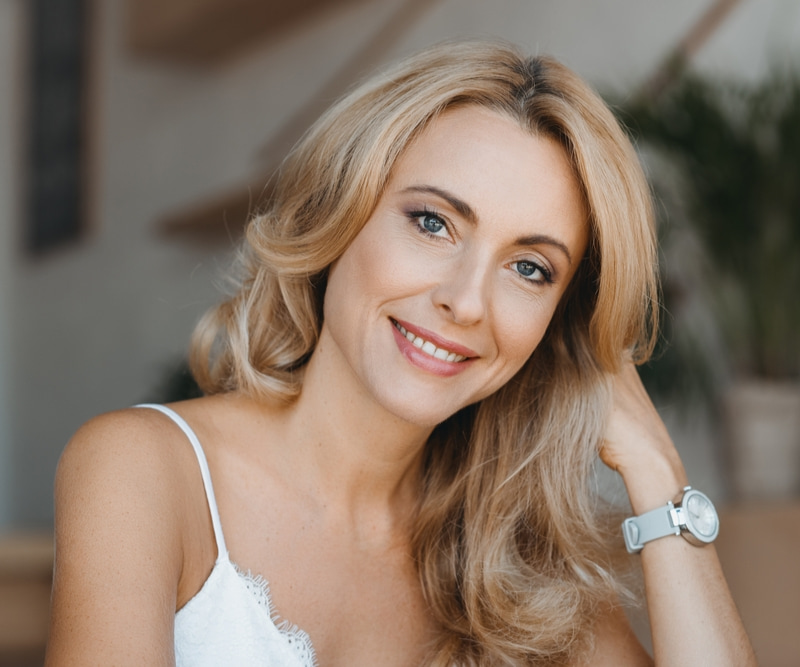 Frequently Asked Questions About Kybella
How much does Kybella cost?

Kybella is a customized treatment, so cost will vary depending on your treatment plan. Your Kybella pricing will depend on the number of treatments and injections needed.

How many treatments will I need?

You may see results after one treatment, but most patients need a series of injections in order to achieve their desired results. Treatment sessions are spaced one month apart and many patients have 6 sessions, which is the maximum number recommended.

How long will my Kybella results last?

Kybella permanently destroys fat cells, so you'll enjoy an improved profile long after your treatment.

Are there any side effects associated with Kybella?

Kybella is non-surgical and FDA-approved for safety and effectiveness. Most common side effects, such as swelling, numbness, and redness, are temporary. In rare cases, complications such as facial muscle weakness, nerve injury, or areas of hardness may occur.

Who is a good candidate for Kybella?

Kybella may be an option for anyone who is bothered by fat under the chin. Ideal candidates are at a healthy, stable weight and seeking a nonsurgical treatment for submental fullness. Patients who are interested in a surgical procedure may benefit from liposuction under the chin.
Contact Prince Plastic Surgery for Kybella in Little Rock, Arkansas
Dr. Melanie Prince and the experienced Nurse Injectors at Prince Plastic Surgery are dedicated to helping you look and feel your best. Contact us to learn more about Kybella or schedule your consultation appointment.
Dr. Melanie Prince has either authored or reviewed and approved this content.