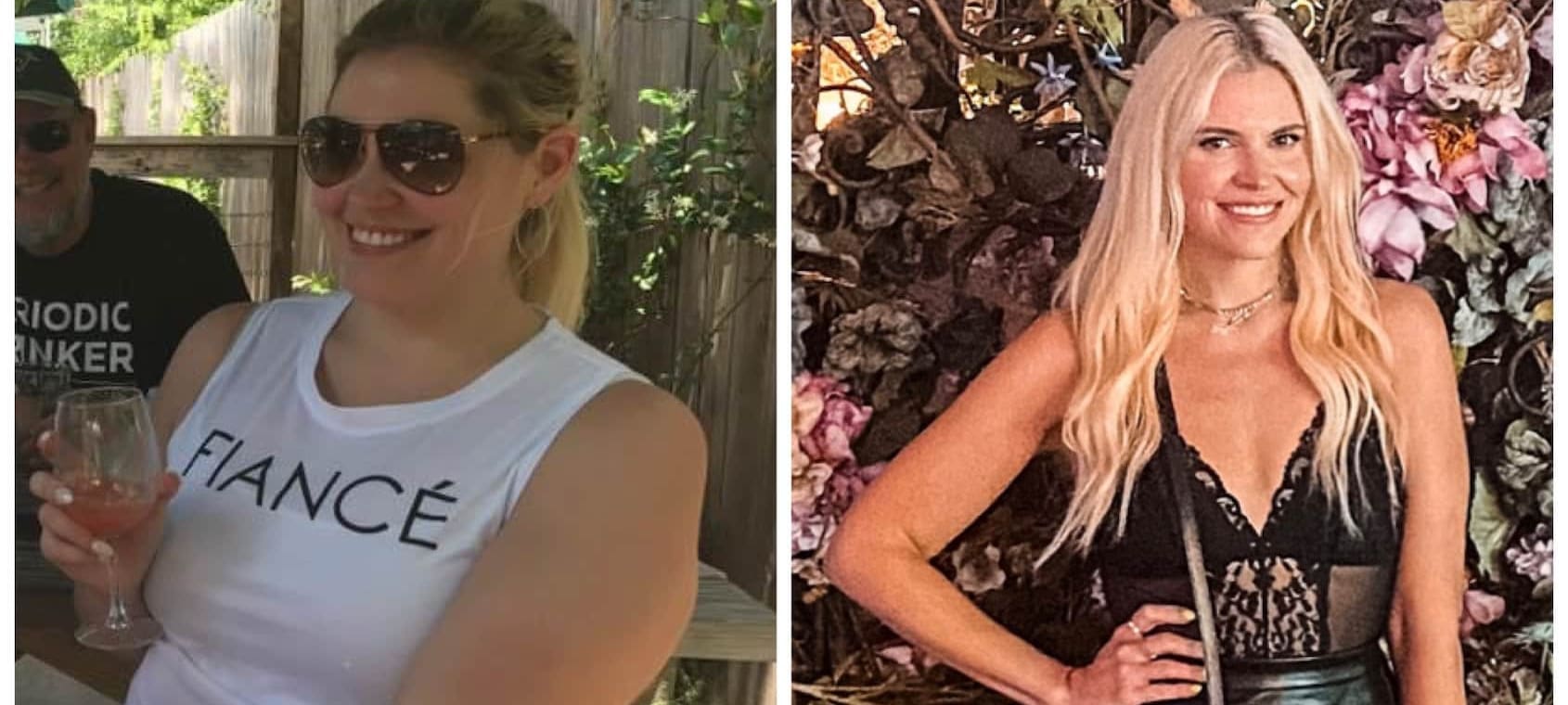 Weight Loss Journey
Shortly after my 30th birthday in 2017, I came home from work to my husband cleaning out our pantry. He said, "let's go on a diet." I agreed (even though I really wanted to eat those Cheetos and cookies) and that's how my weight loss journey began. The next morning, I weighed myself. I was 208 pounds. It was not the heaviest I had ever been, but it was definitely not what I wanted to weigh. I downloaded My Fitness Pal and began tracking everything I ate. I meal prepped every week and substituted cauliflower for all the foods I loved.
For the first three months, I followed a strict diet with no exercise and was down 20 pounds. One Sunday morning, my best friend texted me saying she was going to a Cyclebar class and asked if I wanted to join. I had never done indoor cycling, so I thought I would give it a try. I thought I was going to die on that stationary bike. After the class, I got talked into signing up for 4 more classes. I started to go once a week and my obsession with spin classes was created.
It took me almost a year to lose 50 pounds. I never had a goal weight in mind when I started this journey, I just knew how much better I felt with every pound gone. By November 2018, I was down 70 pounds. When Covid started and all the gyms closed, I could no longer go to Cyclebar classes. I thought it was the perfect time to convince my husband that I needed a Peloton. It was by far the best purchase I've ever made because it truly helps me physically and mentally. I call Peloton instructor, Cody Rigsby, my therapist. I currently work out 5 or 6 days a week and plan all my meals for the weekdays. I am no longer as strict with my food on weekends (hello, tequila sodas and queso.)
I have had so many people ask me what my "secrets" are to weight loss. I don't have any. I counted every calorie I ate and made sure to always be in a deficit. Losing weight is not easy, keeping it off is not easy either. I have kept the 70 pounds off for almost three years now because I decided to ditch a diet for a complete lifestyle change. One day, I do plan to have the excess skin removed with an abdominoplasty and then I will feel like my journey is complete.